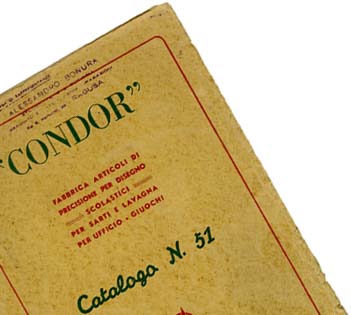 CONDOR TOYS
An old trademark established in 1900 for the manufacture of drawing articles, which, following market trends, gradually developed the wooden board game.
It is not a game for children; it is more for adults who always remain children as they seek to gather together and pass some pleasant time in company.
This is the new policy of the current activity, however not at the expense of the first one on which the quality and the specialness of "precision-made" products are based.